Hi everyone!
I have had the pleasure of working with Patty from
Divine Line Skincare
on some fun reviews that may be useful for your winter skincare collections!
(Be sure to read her shop spotlight for more info!)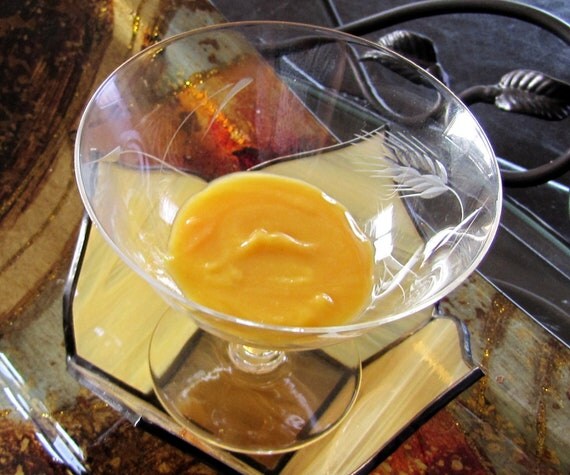 Let's start off with a nice and thorough description of what Coco Beauty Balm is used for.
Coco Beauty Balm may be used to cleanse or moisturize your areas of your face with it's smooth and moisture-locking texture.
It can be used as moisturizer, cleanser, and even for foundation innovation!
To cleanse: Warm a small scoop of balm between your hands.
Gently press into skin and massage in circular motions. Gently wipe off dirt, oil and makeup
with a nice wet/warm to hot microfibre or facecloth.
To moisturize: Apply a small amount anywhere moisture is needed – a very small dot of it after cleansing to make your face glow!
Tho' the product was made mainly for facial use, DO try it anywhere...back of hands, neck, feet (careful slippery...).
You only need a tiny amount anywhere you want to use it. It's super moisture in jar!
I used it in the shower as a cleanser but your face will feel like a matte canvas after it washes off as well. It has this light orange fragrance to it that is not overwhelming but really nice. This product is not a cream or lotion, but a gel/liquid consistency. It's thicker upon application but it spreads on your face like rich butter!
Now I decided to test out this product as a cleanser because I love massaging my skin with natural products since I used to have some mixed skin type/rosacea that left some scarring behind. After a long day of work or school or whatever your schedule involves, some facial indulgent is always nice.
So I totally squealed in the shower over the fact that this balm has mango butter in it. I LOVE mangoes and I rarely see it in facial products so that was exciting!
I have a lot of scarring so this product doesn't help fight acne or blemishes obviously but it's always nice to give your face a break from harsher chemicals with a thick layer of moisture. There is a smooth finish to this product so I recommend you tie up your hair if it's long before using the product.
Remember to use a microfibre or plain washcloth hotter than warm and you let it STEAM on your face then use WASH IT OFF ...twice (i.e both sides of cloth). Your face will feel hydrated and baby soft afterwards!
The ingredients are straight from Divine Line Skincare's description:
Ingredients: A virgin coco oil base comprising 1 of only 7-9 small amount each of beautifying ingredients - mango butter, soy oil & lecithin, Xanthan, oat beta glucan, & vanilla & orange peel extracts.
I cannot express to you how much I love natural products. Look at all the ingredients this product does not use!
**Formulated WITHOUT: parabens, phythlate, propylene glycol, mineral oil, paraffin, DEA, synthetic fragrance, animal ingredients (except goats milk powder or whole milk powder).
What is really cool about this product is that there is a foundation innovation aspect to it to make your own custom moisturized treatment foundation. I couldn't test this out because I don't use foundation but I can see it working out really well. Try it out if you can by mixing the balm with loose mineral powder in the palm of your hand with your fingers or a foundation brush!
I would recommend this product for anyone whose looking for some moisture lock-in with a gentle cleanser or moisturizer. My face felt really invigorated and hydrated after every shower!
Hope you enjoyed the review!
Patty from Divine Line Skincare was kind enough to offer a reader an awesome product in her shop under one condition:
Please check out DivineLine's Shop and pick your favorite item. Then leave a comment on this entry to explain why you love it! Please take your time choosing an item. If your com

ment is not on topic or vague, it will be disqualified!

Thank you!
This product is a $21.95 value wonder serum with age combating ingredients. This Moisturizing Facial Serum is enhanced with our own infused in Coconut, Jojoba, Calendula Oil & added Argan oil to provide the perfect antidote for tired, lackluster skin. Remember everyone, skin ages starting from the age of 15! That means we all could use some age fighting serum!
The giveaway will end after our last review with DivineLine
will end November 15
!
(This giveaway does not include shipping price.)
NOTE: You can receive 10-15% discount off on your favorited product for all eczema/psoriasis sufferers a half price trial size. If your skin needs help, contact Patty for a half size/half price trial if you agree to review the product and let her know the results to share on her shop listing.
Please convo Patty
first to set up your special priced product choice for more details!!
So check out DivineLine's linkies:
SHOP!
TWITTER!
FB!
PINTREST!
Cheers,
Dana