Hiya everyone!
As you all know, I have been working with Patty from
Divine Line Skin Care
this past month on some fun reviews and even a giveaway. I have one last sample that she sent over that I wanted to review. I didn't take any personal photos of it because it was a sample size. What you see below is exactly what I received in a sample size tin container.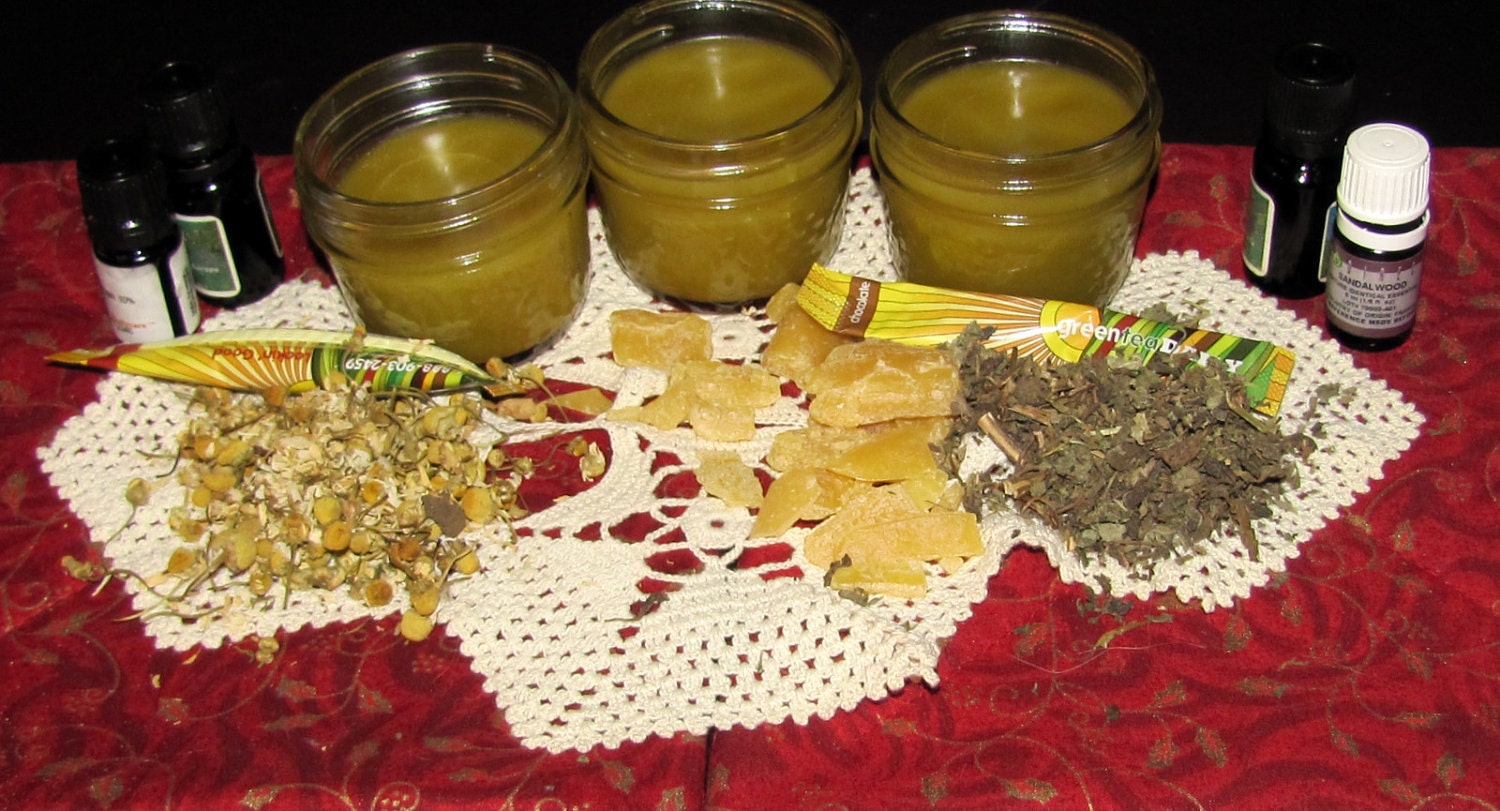 This is Divine Line's
What Ails Your Skin Salve.
This is a natural ointment salve that will comfort varied skin ailments as you apply it!
Here's more info on the product (read about the full list of ingredients in the link provided above):
The only product you'll need as it is beneficial in for many skin conditions.
Our OIL EXTRACTION INFUSION base is slowly and gently heated for many hours in nourishing and skin treating extra virgin olive (high Omega fatty acids), golden jojoba, coconut oil plus we added a touch of Cocoa Butter for emollient while soothing properties and elegant feel plus extra skin moisture & lovely feeling skin and lastly but very importantly! Carrot Seed Oil . Carrot seed oil is rich in vitamins E, C and A.
So how did I like this product?
I used it on dry itchy skin and it really does a great job hydrating the irritated skin I get during the winter. For the ladies, shaving and waxing your legs causes a lot of irritation sometimes and this product is great for soothing post-waxing inflammations and itchy shave stubbles. :)
(Oh and Patty told me this product works great on burns too. So if you cook a lot or work with fire/heat, keeping What Ails Your Skin around is great for burns!)
I also tried it out on parts of my back. After I shower, I can always feel the extra dry spots and I just went ahead and used the ointment. I don't itch overnight this way and I actually love this product's scent. It's very a natural earthy scent that is calming while moisturizing.
Here are some of the herbs that really stood out to me in What Ails Your Skin:
Comfrey is a marvelous herb and is one of the best-known herbs as it is said to relieve pain and inflammation.
Speeds cell production
. Comfrey's astringent tannins .
Chickweed is best known for it's ability to
cool inflammation
and it may help to speed healing. It's also cooling and soothing.
Elder flowers, Marshmallow Root powder .Green Tea Next we add Beeswax, Mother Nature's own incredible natural skin healer, protectant & skin softener contains
Vitamin A
while rehydrating dry skin and in cell reconstruction.
It would make a great holiday gift for people who live in cold climates or deal with dry skin issues.
Hope you all enjoyed this post. Thanks for reading! Now go check out Divine Line if you haven't already! Patty is great so feel free to ask he any questions you come across as well!
Cheers,
Dana