Hi everyone,
Hope all is well.
Today, during one of my favorite classes of the semester, my professor totally vented about how she feels unappreciated by her students. And we all followed, noting that making powerpoint slides or grading 5 page papers for a class of 50 was not an easy task. Earlier this morning before class, I spoke to my aunt about how she has not had electricity due to Hurricane Sandy for a week now. She said we notice right away when something is taken away from us-- something as simple and common as electricity or the internet. When something disappears is when you note you should respect and miss it.
This got me going on recent giveaways and how much you want as a sponsor, host, or blogger from it. I thought I should have this laid out for everyone who may not be aware of the "behind-the-scenes" of a giveaway or review process.
The message I want to convey to everyone is ...
please be kind and courteous of others' efforts.
I often think that viewers can easily rush through entering a giveaway and not take the time to look at what the host shop has to offer and if you would be interested at all. Since you are entering, I'm assuming you are though! I actually don't enter giveaways unless I know I will be able to put the product to use. I will share it with people I know who may like it but I wouldn't slim the chances of someone who actually wants to win by entering... this is my take on it of course... But I digress!
I just really wanted to let everyone know that both sides work incredibly hard on collaborations.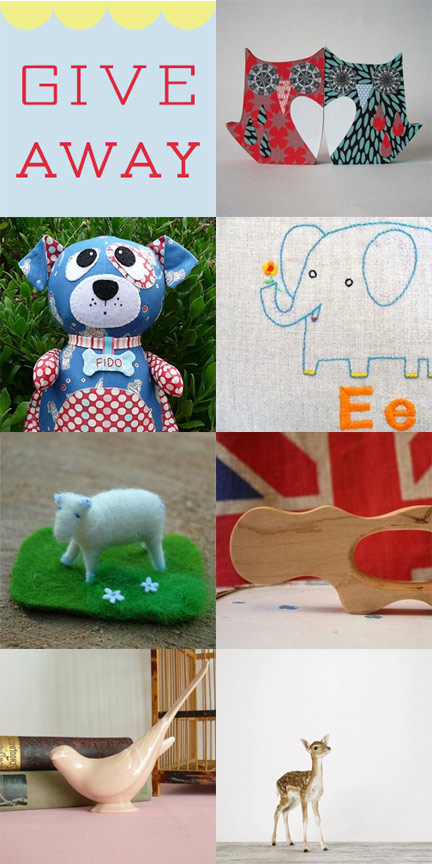 At minimum, 10 messages must be sent back and forth to set up a giveaway or review.
As a sponsor shop, they are willing to give away something for free and even ship it to you!
It is a big commitment and I remember starting off thinking that I probably wouldn't be able to do a giveaway too often. But here I am now, 2 years down the road committing to hosting and sponsoring 1-3 times a month! It's wonderful working with other people and bringing in traffic. As a host, I try my best to run clean and legible posts that bring the shop to life in a mini interview and shop spotlight. I take time to link these entries to my etsy team members and on facebook for everyone several times throughout the giveaway! Everyone is working hard here!!
As a blogger entering, please keep in mind that...
1. The sponsor put in not only a lot of effort into the product they are giving away but choosing it and parting with it.
2. That you should take the time to check out their social networks and see what they are all about over jumping to press "enter" and "here's my email."
3. When an entry form asks to check out the shop and write down your favorite product, we don't pick this option for fun. We actually want to see what people are leaning towards and enjoying in the shop. If you just skim the first page of a shop and pick the latest addition, it's not helpful for the sponsor at the end of the giveaway to see that you knew how to copy and paste a link.
As a sponsor, please keep in mind that...(from my personal experience)
1. Often, I don't get sales or can't trace the sales back to the giveaway or sponsor blog but it really helps with traffic. Do keep in mind that since they go to your shop and check things out, when the time comes for them and they want your offered products, they will have you in mind!
2. Don't be discouraged-- it is not a bad thing that you have not gotten a sale during the time frame of the giveaway. I spend about $20 on shipping alone for participating in giveaways monthly and over time, the shop really has grown so in the long run, it does help!
3. Make sure your giveaway options requires a lot of social networking from twitter to facebook to get the word around. A comment-based giveaway won't bring in as much traffic since it never leaves the blog post!
As a host, please keep in mind that...(from my personal experience)
1. Some sponsors need more help than others with the giveaway process and may not know the ropes of blog giveaways.
2. Make sure you keep them posted and that all the instructions given from the beginning are clear.
3. Respect the sponsor's opinions and ideas to enhance the giveaway to their liking as well.
People always take things for granted and this process of giveaways is not an easy one. Etsy is handmade goods. We don't have factories making our products for us so when it's a giveaway for a handmade shop, it deserves the extra attention. I started off that way when I was just entering giveaways and over time, I learned that it's not fair to the sponsor to ignore their links and profile. It's more of an exchange of "thanks for letting me have a chance to win" for "I checked out your shop and will share or keep it in mind; buy something!".
Sorry for my semi-productive venting... it had to be said.
Power to the artists willing to share and often giveaway their work! It's kind of you!
With that being said, I'm sharing this awesome giveaway here. You should go enter to win
Cheers,
Dana