Hello everyone!
We're back with
Joie Joelle Creations
for another awesome giveaway!
Before we get started, let's get to know Joyce!
" I am psychic medium that has been giving readings for over 20 years. I also work under Archangel Michael and St. Christopher. In fact at times I do deliver messages from them directly as well. You might know me from various internet sites. :) "
This is a very creative and unique shop! It is full of awesome candles dressed with herbs and oil inside. Here are my favorites:
Don't worry be happy mini candle set!!
" I am currently opening a shop to do healing work for people to manifest the positive in their life. My candles are made to help you feel that positive energy. you will be able to feel something when you do your magic with my products. I love when people tell me they are getting results with the products I make. It inspires further to make even more creative products that bring in the healing energy that we all need in your life."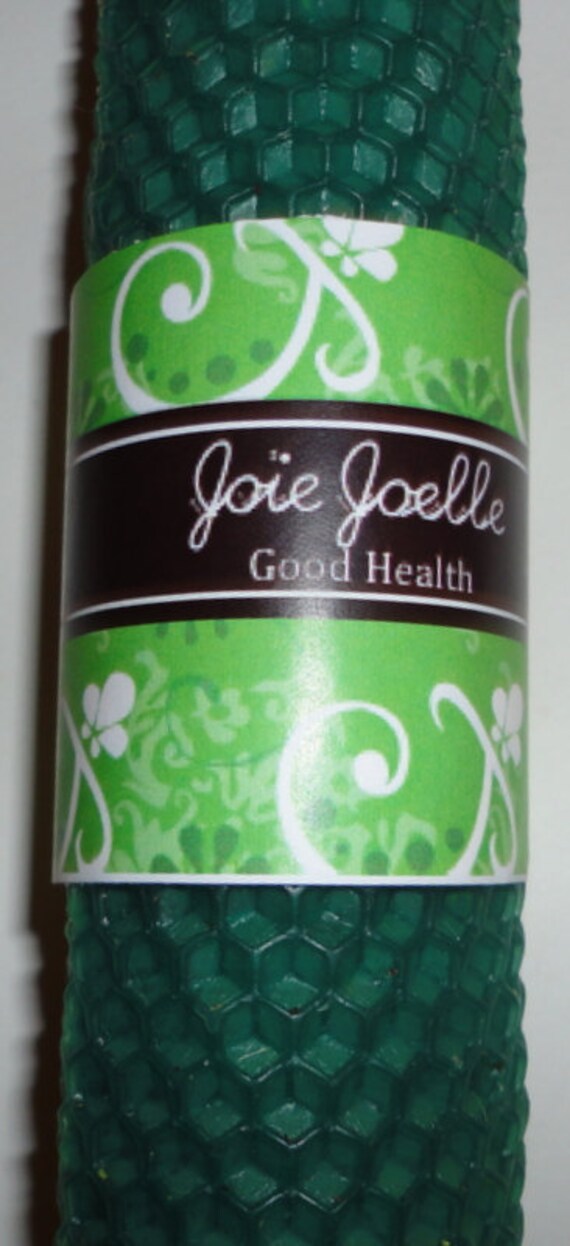 A
good health read and green spell candle
can come in handy anytime for the year. As a student, the be happy and good health candle stand out to me the most. What kind of candle would you want? One for money? for love? Well guess what? It's all there in the shop!!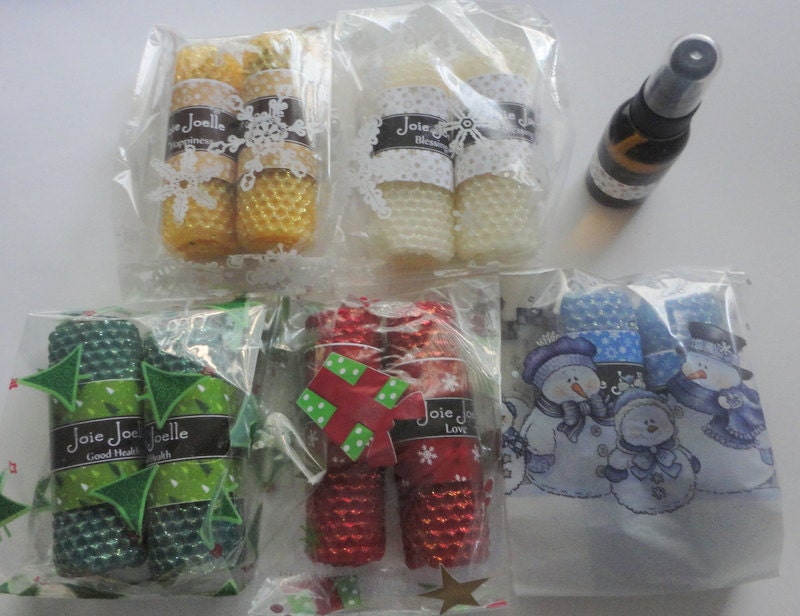 For the holidays, this
mix and match mini Christmas Spell Candle set
would be a great gift!
Isn't the packaging super cute as well? They also carry unique spell oils like this
money drawing spell oil
. Check out Joie Joelle Creations. Seriously, it's a really fun shop.
"While my shop is more catered to magical beeswax candles, I am in the process of bringing other products to my shop such as ( but not limited to) bath salts , herb incense, herbs, bath scrubs and more..
"
What is your New Years Resolution Joelle?
"My new years resolution is to keep losing the weight I have lost over the year as I have lost 60 lbs and I am almost at my final goal. I also want to continue building my business for my shop which I have done well since opening this year. I am most grateful for the love and support to everyone that helps me with my business, without them I would not be where I am today so thank you to all those that give me that push to keep doing what I need to do for myself and for help me manifest what I need in my life!"
Now for the giveaway!! Yay! Joyce from Joie Joelle Creations is giving away a $10 gift certificate for anything in the shop!
a Rafflecopter giveaway