Oops... I normally post on Mondays and Fridays yet here I am posting on a Tuesday instead. Ahh.. my bad. :( I've been prepping for a huge spring into summer giveaway party for you all though. :)
So what have I been up to...?
Still working on getting this online boutique going but considering I have no idea how business licenses work, it's been quite the journey getting through all of this... it's still going!
As for my work room, it needs to be cleaned and relocated! So... I've been cleaning little corners or shelves... but somehow I end up crafting my way through that one pile or corner since I have so many "ideas" for them. It's like I will save let's say... seashells for a nautical picture frame and never actually get to making it. Then when you're cleaning, you're thinking, this won't ever get cleaned unless I just do it. So that has been my cleaning strategy lately. I've been crafting my way into clear floors and organization.
Here are some of the recent products of my "cleaning" labor:
A whole bunch of Ariel "dinglehopper" inspired
long chain dangle earrings
-- I made 4 OOAK sets.
I end up crouching over a set of beads and earring hooks and end up making over 20 pairs in one sitting. It's crazy! Crazy fun!!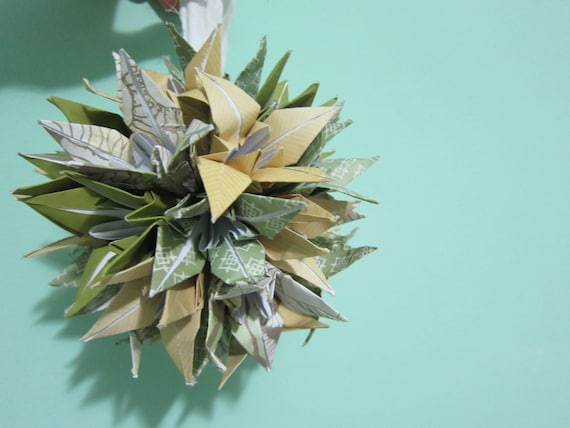 I finally finished making this
origami kissing ball
. I started it years ago and found the space it was taking up too much to ignore any longer... :)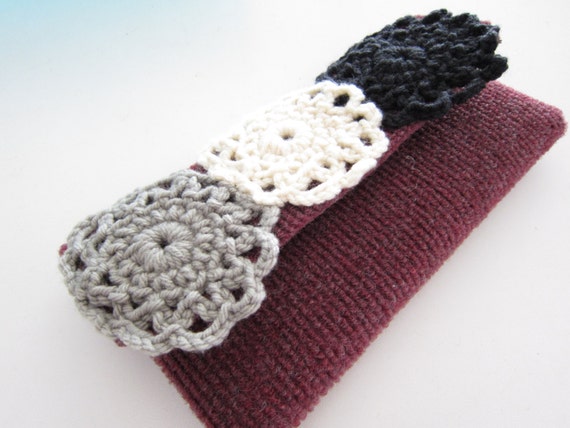 This
felt clutch
has been in the making for the past 3 years... I finally fund the clasps to finish them and now they are ready to go!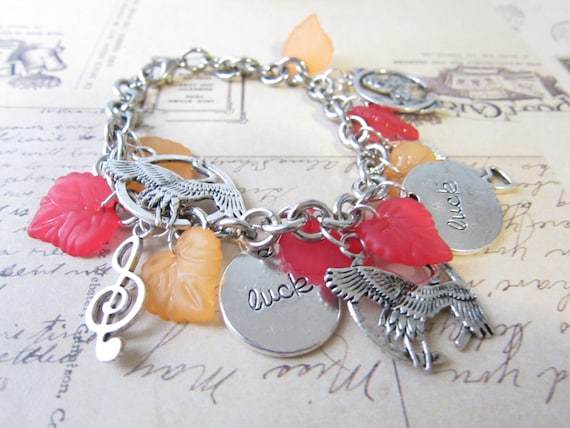 This
Hunger Games inspired charm bracelet
was put together after I realized I had no other purpose for these fun orange and red beads... then it hit me! Girl on fire-- put it together with mockingjays and voila. I did it! :)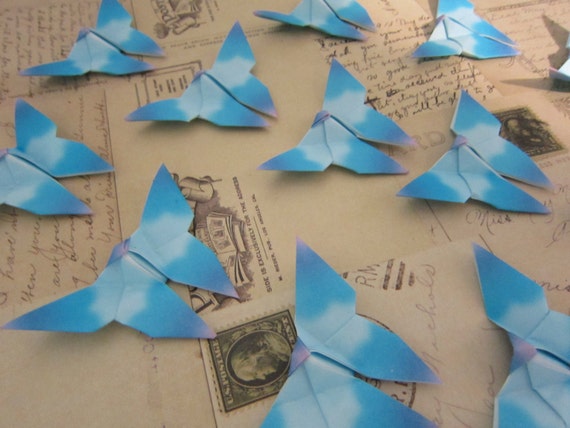 This batch of
blue origami butterflies
have been sitting on my work desk for months. I finally finished folding the rest and here's the one and only set. Aren't they cloudy and dreamy?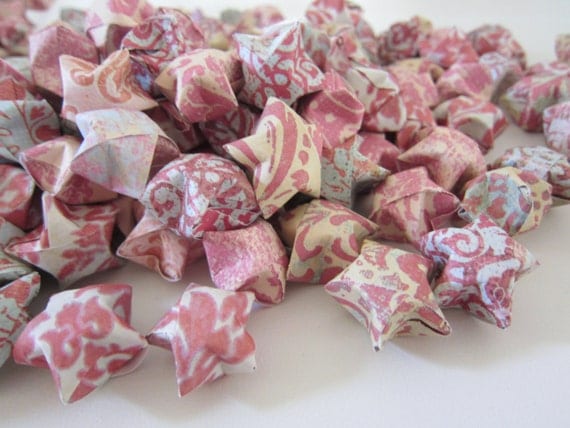 This paper has been in a plastic bag ready to be sliced and folded for so long. I put this color scheme together when I re-listed my current set of
Ariel's Secret Grotto
stars. They were too burgundy/coral to mix in with blues/green so I made it a separate set called
antique coral mint
.
It's pretty darn amazing what you can get accomplished under pressure. But I don't do well under pressure like deadlines... but the need and want to get something done can still push you a long way forward. The room is getting there and a lot of projects I completely forgot about have been popping back up because of the cleaning-- especially canvases and paintings. If anyone need some new wall decor,
please hit me up
!
Thanks for reading everyone. Love you all.
XO Dana