Hey everyone! (Note: This giveaway will end in two weeks on 5/21. )
I know you all thought that our giveaway party has come to an end for new sponsors but surprise! We have a last bonus sponsor! All giveaways are now open to enter (including this one) by going
here
.
Now let's begin!
If you all remember, I offered you all an introduction to to Firmoo's
First Pair Free Program
a few months ago! Here is a recap for those you missed out:
Firmoo
is a fast growing online community to purchase stylish glasses and sunglasses for a beyond affordable price. They carry trendy glasses and sunglasses with all of the choices of adding a prescription, tint, coating, etc. It's fabulous. :D A one stop wonder for your glasses trip. I know I'm showing examples of women's shades only but Firmoo also has a selection for men as well.
Now let's start off with my current favorite shades in stock: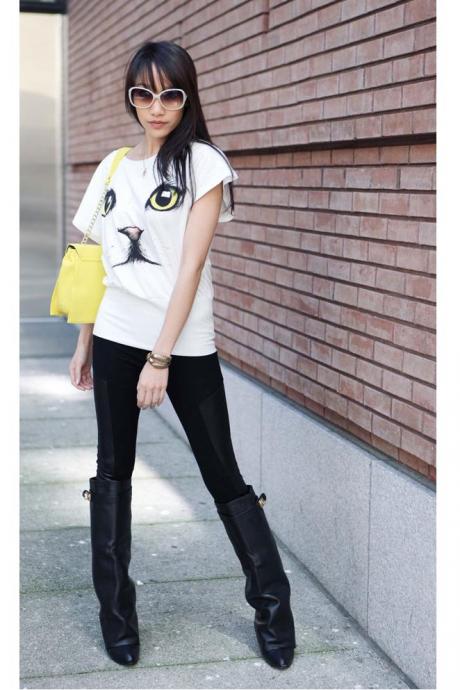 These
prescription sunglasses
in burgundy (C2) caught my eye because of the little DNA looking accent on the sides. The color is also just a really nice pop to any summer look don't you think? I don't normally like red because it's too bold but I think the burgundy one is perfectly muted. :)
Plus, they come in assorted colors:
I'm just going for awesome pops of color rather than the black or tortoise shades but there are so many styles to choose from that you won't be disappointed. Want plain jane black? Firmoo has it. Want a pop of color? Firmoo definitely has that too...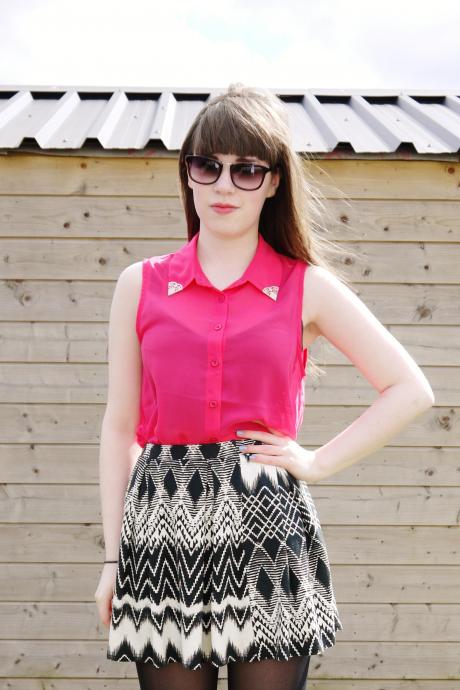 These
purple (C5) prescription glasses
are also a favorite. I love purple and the fact that these are so buggy and has big frames makes me want it more! It's easy to match your face with any frames by reading their specific measurements or uploading a picture of yourself to try on any shades virtually!
Let's move onto the giveaway everyone! :D
Now unlike my other giveaways with set prizes, Firmoo is offering a larger prize pack and more winners if we have more entries. That means your chances of winning can go up just by sharing this giveaway with friends and family. :)
Firmoo Prize Options:
1. If there are 50- competitors:
6 winners will win $20 sunglasses E-voucher each. The vouchers only can be used on Firmoo sunglasses at
http://www.firmoo.com/wrap-around-rx-sunglasses.html
.
2. If there are 50+ competitors (Let's get over 50 entries everyone! We can handle that!!):
For the
grand prize winner
(1 person): a pair of fashionable sunglasses, shipping included.
For the
second prize winners
(6 persons): 6 winners will win $20 sunglasses E-voucher each.
So how do you enter?
Easy. Just go to
Firmoo's website
and come back here, leave a comment about what sunglasses you would want to win (include a link as well to make it easier for us to know which pair you are talking about)! Make sure to
leave your name and email
so I can contact you as a potential winner. :)
NOTE: If you want to have Prescription Sunglasses, Firmoo recommends you to choose a pair of eyeglasses frame on
http://www.firmoo.com/all-products.html
, and tint the lenses into sunglasses lenses. You may visit
http://www.firmoo.com/prescription-sunglasses.html
to know how to make Prescription Sunglasses. All the contestants have to be located in the area our delivery can reach to. Please visit
http://www.firmoo.com/help-c-10.shtml
to get the countries we ship to and details of the postage.
This giveaway will end in two weeks on 5/25. (EXTENDED)
Thanks everyone!
Cheers,
Dana