Hey everyone!
Time for a general update and all the crazy things that have been going on lately..
I have been mainly glued to my computer screen everyday trying to organize all my school stuff. I'm taking prerequisite classes for the spring and summer... to conditionally apply to MSOT programs for fall 2014. It's a tight squeeze but I'm going for it. It's kind of scary thinking how expensive grad school is. Any wise and enlightened people are welcome to leave me their 2 cents about grad school financing and whatnot. :)
I'm also taking breaks to prepare for this year's giveaway bash hosted right here on CTN.
To be wise with my time, I decided I would rather do a Christmas Eve Giveaway Bash!
Join in on the fun and be a sponsor free of charge-- no fees or product reviews necessary.
Here's all the info!
As for my blog and shop... I have been sponsoring a lot of giveaways recently. Here's the latest one for any baby mamas.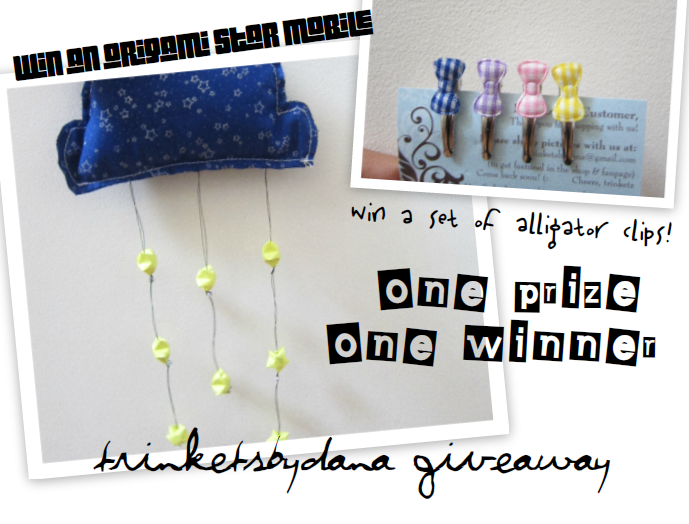 Hosted by The Hand that Rocks the Cradle - Ends NOV 16 2013
I also had my two year anniversary with my boyfriend recently and decided to make him something cute and fun. It's a photo book made out of a deck of cards! Check out how I did it. :)
That's about it guys!
Let me know how your week is going. Stay strong in whatever you are doing. :)
Cheers,
Dana