Let's welcome
Joie Joelle
today! She is a Super Sponsor for this Bash! Woohoo

Create the magic in your life with the power of All natural beeswax spell candles, bath salts , oils and other aromatherapy products. Magically charged by the power of the universe helping you bring healing, love, peace, happiness, harmony and balance into your life. All items are made organically with pure essential oils and herbs.
Let's start with my review on Joie Joelle's amazing Prosperity Candles. The packaging featured below was really safe with the styrofoam and then the actual lovely gift wrap packaging was inside. I loved how appropriate Joie Joelle's products are for any gift giving purpose. This packaging was hands down adorable with the holiday spirited ribbons and Christmas inspired cello bags.
Inside, there were two Prosperity candles and another bag with some extras for me including prosperity oil, charcoal, and prosperity herbs.
Immediately after I opened the candles, you smell this sweet somewhat floral/pine scent. I'm not sure if that's the best description but it smells SO good! But when you actually burn it, it's light but still offers a gentle, sweet fragrance. Here's a close up on the glittery candles. I'm a sucker for tiny things because it makes everything look cuter so these tiny containers and bottles just make me want to giggle.
I'm really excited to bring some glittering prosperity into my life with these shining candles. They symbolize prosperity nicely with the ambitious forest green color and and a touch of glitter.
Here I am adding some Prosperity Spell Oil to my Prosperity Candle before lighting it. Once you light it, all the herbs move into the center by the wick as the top of the candle melts. It's aesthetically beautiful as it burns as well, leaving your room in a light aroma-therapeutic trance.
Shine bright like a diamond! Hope you guys enjoyed my insider on
Joie Joelle's
lovely candles.
Here are some of my faves in the shop: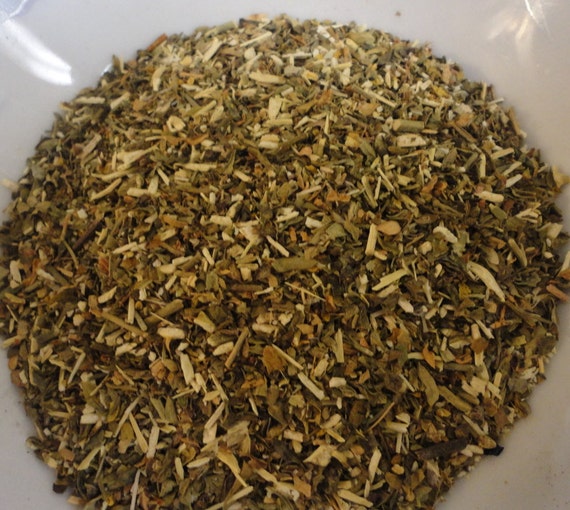 Rue herb for healing and health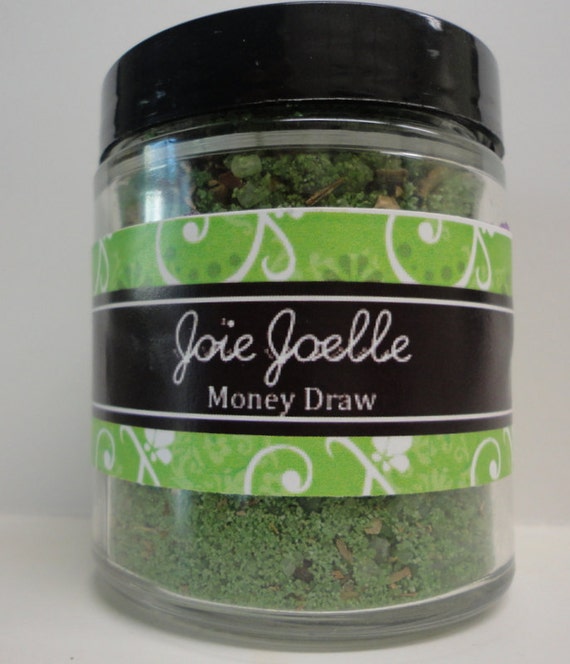 Money Draw Green Bath Salt
GIVEAWAY TIME!
Here's the awesome prize one winner will receive
: Angel White Spell Candle Set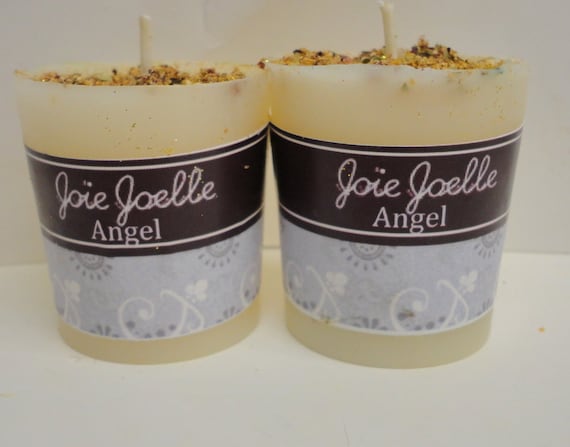 Facebook:
www.facebook.com/psychicjoelle
Twitter: http://
twitter.com/psychicjoelle
a Rafflecopter giveaway
All giveaways for the Christmas Bash are worldwide. Please make sure to read all the entries correctly and leave your emails with any comment. :) Good luck!