Hey everyone!
Sorry I haven't posted all week. I have an Anatomy test tomorrow and it's kicking my gluteus maximus. This test is on muscles... so I've been awkwardly getting up and moving appendages around to recall which muscle takes care of what movement. Moving on before I bore you to sleep...
Welcome back to March Giveaway Madness with one of etsy friends:
Welcome to
Love that Lingers
! Here you will find Dawn's hand selected vintage fashion and retro home decor. Offering only the best from eras gone by. (Love that Lingers is on
etsy
and on a
main domain
-- check out both websites!)
Love that Lingers sells everything vintage from heels, dresses, accessories... oh the fun!
I'm going to start off my review with packaging as always!
Dawn from Love that Lingers always packages everything very safely from my gathered experiences. Plus, the additional packaging details such as the heart seed paper and logo tag add a nice charm as well. I just love the address label design and stickers too. They get me excited to open my package!
The 1970s sunnies made in Taiwan arrived safely packaged in tissue paper and bubble wrap. Dawn asked me what kind of frames I like and said rounded squares because I love this buggy look. The color of these sunnies caught my eye automatically along with it's perfect condition. It's like a medley or burnt orange and red in a ombre effect that is subtle but unique! Can you believe that are way older than me?!
I got a little scared because they looked small at first glance but they actually fit perfectly. These vintage sunglasses were designed with shorter arms than I am used to. I don't know if they are called arms but for the purpose of this review, I shall call them arms. I liked that the arms of the sunglasses were thick and durable but not so long that they just slide off my face. They tuck behind my ears in a snug fashion and feel secure on and off (sitting on top of my head).
(Like my backyard everyone? :D We unfortunately had bipolar weather so I had to take advantage of any kind of sunshine!) P.S. I planted my seed paper out here in a pot as well. Let the growing begin!
The really cool part is that when you wear them out, the top half is tinted and the bottom half is not. When you look up or straight, it's all tinted yellow. It's like how Van Gogh probably saw the world. 0.0 I love it! It adds a sunny disposition to any day (while keeping the sun out of your eyes ;)) and when you have to read or do anything you prefer without a tint, you will probably be looking down where the shades are not tinted... ingenious. I'm looking forward to wearing it all year round, especially during this summer!
These vintages sunglasses come in a variety of shapes and colors as well (mine came with sticker):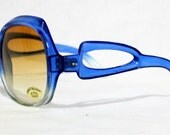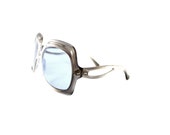 1. Tell us briefly about how a vintage shop runs!


I'm a one woman show at Love That Lingers. Everything from the purchases, photography and modeling, right down to packaging and shipping. My shop is 100% run by me. (Just like my shop, you go girl!)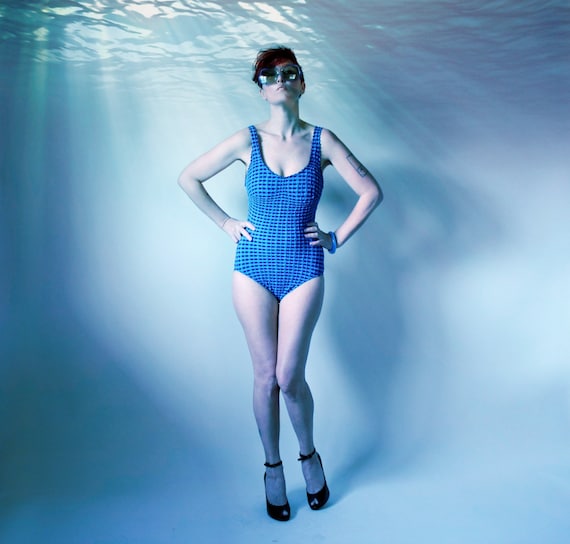 I can tell Dawn has fun with the photography for her products. Check out this cute Checkered bathing suit!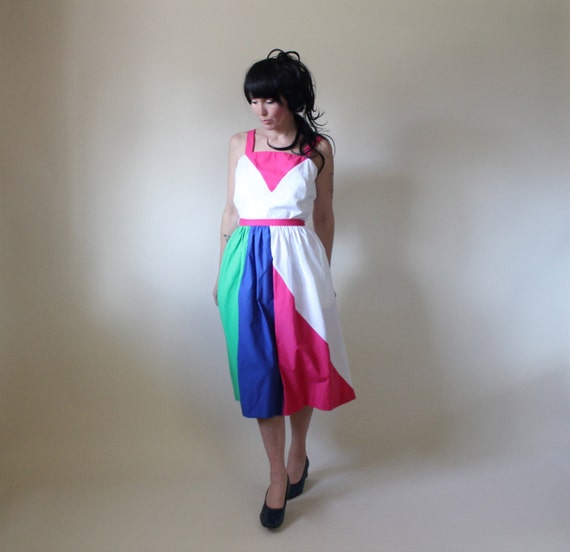 I love this Colorblock Summer dress! The colors are so rich and vibrant! The geometric accents to the skirt adds a nice silhouette to the flare as well.

2. What are you favorite types of item currently in stock?
Without a doubt, full skirt midi dresses! They are the perfect go to spring and summer easy and fabulous outfit.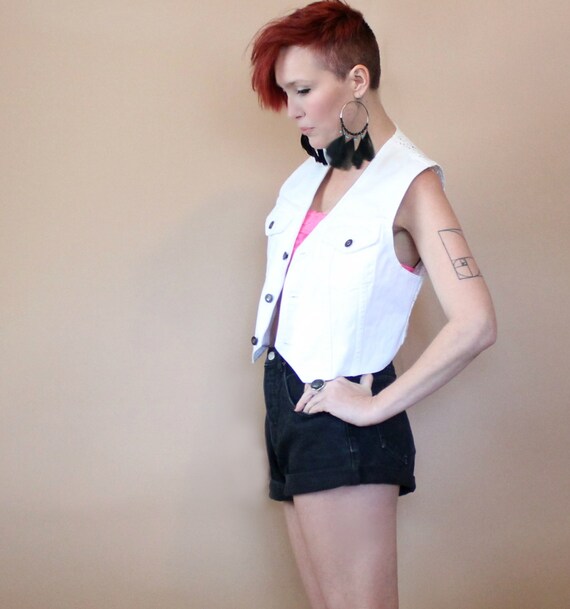 I've always been a fan of high wasted shorts and that trend is actually in style right now... funny. This is why vintage is awesome! Also, vintage creates no extra labor because it's already been made way back. Woot woot! These denim black shorts can be worn rolled up like pictured or down to show off the frays.

3. Why the name "Love that Lingers"?

I thought about what vintage meant to me and what it might mean to others who also had a love for vintage. I really wanted to capture to essence of nostalgia and decided Love That Lingers was it.

Alrighty, that concludes my review and mini interview with Dawn from Love that Lingers.
She is such a wonderful person and I'm so glad I get to continue to work with her! Woo-wee.

Now for the big giveaway! Yay!
Love that Lingers is giving one lucky winner a $40 gift certificate to anything in the shop.


Connect with Love that Lingers:

Instagram: instagram.com/lovethatlingers#
Facebook: www.facebook.com/lovethatlingers
Coupon Code CHEERS15 for 15% off

To get bonus entry points: Like and share this post on facebook!

a Rafflecopter giveaway