Hey pretty people!
Hope you guys are all doing well! This is the highly anticipated product review and giveaway I have been working on with the amazing
e.l.m tree suds.


e.l.m. tree suds and botanicals is a new and unique Etsy shop utilizing mostly certified organic, ECOcert and sustainable ingredients in its handcrafted artisan bath and body products. They specialize in custom crafted and specialty bath and body products for the discerning customer, without breaking the bank.
I tested 4 of our newest Super Sponsor
e.l.m. tree suds'
products for the past month and I've been smelling like all sorts of sweet scents! Erika of
e.l.m. tree suds
worked with me on what kind of products and scents I like before she sent me a medley of her products. Let's jump right into the packaging and presentation.
My package arrived safely in a shipping box with bubble wrap protecting the products.

All containers were professionally labeled with e.l.m tree suds' logo, info, and ingredients on the back sticker. Containers were shrink wrapped and perfect for gift giving upon arrival. I could smell the goodness of these products when they were still packaged by the way!! They were screaming "open me"... oh the tease.
(I took my photo shoot outside for this product review adventure. Organic skincare meets nature... I thought it was fitting. Plus, our plum tree's flowers match my sugar scrub!)
The first product I gravitated towards testing was the
Cranberry Spice sugar scrub
($13.95) I got a surprise scent and I haven't really heard of any skin care products with cranberry until now. When I opened the sugar scrub container, I found a full container of pink and white swirled sugar scrub.
The really cool thing about e.l.m tree suds' sugar scrubs is that they are a 2 in 1 body scrub and lotion. Now... that sounds confusing. How is it both an exfoliator and lotion...? Well... I tested out this sugar scrub on my face and body and figured it out. It feels like gentle grainy beach sand dissolving against your skin as you lather it across your skin, but when you wash it off, your skin will feel like you just moisturized it!! While you are lathering it into your skin, you will smell bubble gum-- or at least I do.

Then when you are finished, it has this mild scent of sweet cranberry with a little kick of spice. :) I appreciate both so if you like fruity with a unique twist, cranberry spice would be for you! Not only will you smell like cranberry spice bubble gum but your face will feel supple, smooth, and covered in moisture. (P.S. it's great for post shave/hair removal to avoid any ingrown hairs) I'm pretty much in love with with this sugar scrub-- it was my favorite review product!
A unique ingredient I came across in this scrub was rice bran oil--popular in Japan and Asia.
"Rice bran oil also contains a ton of vitamin E and antioxidants; antioxidants are wonderful to smooth out the signs of aging and to reverse sun damage."
Moving on, I tested out e.l.m tree suds'
Mango Sorbet Body cream
($13.95) next. I linked you guys to a different body cream because this one isn't in stock but e.l.m tree suds is also open to custom orders so if you have a brilliant skincare idea, you should contact Erika and get your order going!
Also, most of e.l.m's products are offered in different sizes so you can purchase a medley of different sizes depending on what you need!
This body cream... mmhmm... it definitely smells fruity. I wasn't sure what it smelled like exactly and I love pinpointing scents so... it smells like mangoes and cream. Not strawberries and cream... but mangoes and cream. Oh yeah~ (Oh and my dog approved of all of e.l.m's scents too. *sniff sniff* :D)

The texture of this body cream is rich but smooth. It is not thick like a butter balm but appears a little fluffy (which I loved). My skin absorbed it easily and since it's so fragrant, I can see this product being used as a perfume lotion before you leave the house. I would apply some on delicate parts of my skin in the morning and smell a linger of soft sweetness in the evening. The scent is very fruity and sweet so it will fade throughout your day just like perfume. You will feel extra soft skin overnight as well.

Erika of e.l.m tree suds: I love to make new and unique soaps and it was starting to stack up! I was always giving away tons of soap, lotions and scrubs and still I had too much. I was talking with a friend one day who owns a cute little butcher shop, when she said she would love to carry my products. It was then that I realized that I could actually sell my products. I hadn't ever considered it before! The rest is history!
Peaches A La Mode Lotion
($10.50 for 8oz) was very sweet in a buttery way; it is indeed peaches a la mode. I recognized the scent better overnight when I would take off my PJs and get a whiff of the lotion on my clothes or skin. This is literally what I smell...(Thanks anonymous photography off of google below)
Sensory words: baked, buttery, sweet peaches, fresh pastry. You'll just have to try out the lotion for yourself! It's one of the most unique scents I have ever come across for lotion and there is something warm and buttery about this scent that reminds me of a bakery. The consistency of this lotion was standard and lathered nicely into my skin. I felt the hydration last overnight on my legs so I know it is working!
[Here's just a few pictures for you to see the consistency of the lotion. It absorbs really nicely.]

What is your fave product to make?

Erika:

Anything custom that I can play around with. My husband groans when I do custom orders though. He's the label guy so he has to make an all new label…LOL.

I love making everything really. Soaps, soaps are a lot of fun. I like to use glitter but it isn't really practical for soap!

[Speaking of which, e.l.m's labels are fairly waterproof from my experience! You can take their products in the shower and read the ingredients off the back label whenever you want. So... you go husband! The labels are beautiful and the logo adds a great deal to presentation.]
This
Weeping Angel Bar Soap
($7.95) was also a gem. I read the ingredients and saw that it had activated charcoal and dead sea mud in it. I have never used a dead sea mud product but I have heard tremendously good things about it for your skin.
I peeled off the shrink wrap and immediately smelled the soap. It had this overall "clean" scent with a pinch of some kind of mint. Then I read in the description that "Weeping angel has a 'wake me up' blend of refreshing mint and undertones of heady, herbal rosemary." A nice pat on the back for me for figuring it out. I was right on the money!
The texture of the soap wasn't as rock hard as other bar soaps as well. I used it in the shower and found that it lathered very quickly. Ooh, fun fact guys-- your bubbles with be tinted gray due to A LOT of dead sea mud and activated charcoal. You know you're getting the good stuff~

As I rinsed, the wonderful scents of something minty kicked in more and more and my face felt like it was tightening in the process. My sister used it as well and loved the gentle exfoliation it offered plus that tingly feeling you get after using a good skin care product.

Anything special you want to share abot your products or work?

Erika:

I love love love making bar soaps. That is my first love! I love the swirls, colors, scents and shapes. However, I enjoy making all kinds of wonderful body care products. I love trying out new organic oils, that's in my top five for sure.

I am branching out (testing phase) into the body wash, bubble bath and

facial care and cleanser arena right now using organic and ECOCERT ingredients so they can be harsh chemical free and awesomely lovely for your skin.

I absolutely love that e.l.m tree suds is handmade but also eco-friendly! This means no harsh chemicals for your skin or down the drain into our water system. It's a win win. :)

Other awesome finds that I think I would enjoy in the soap include: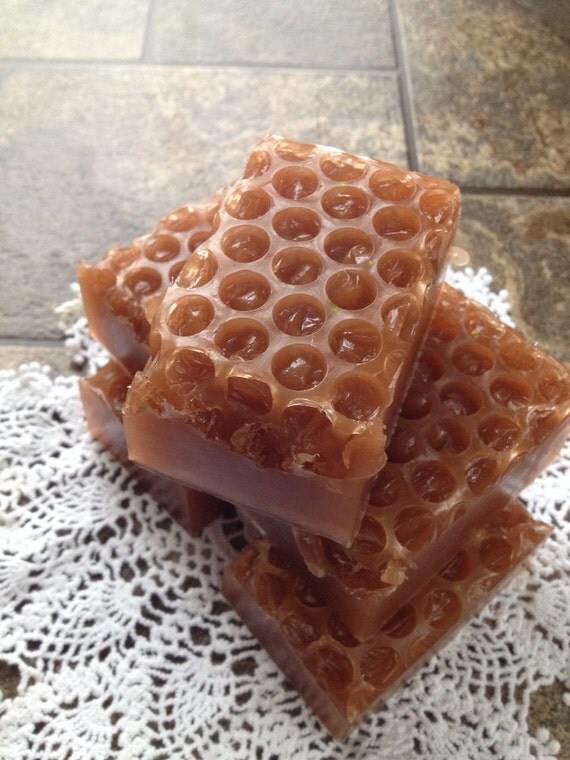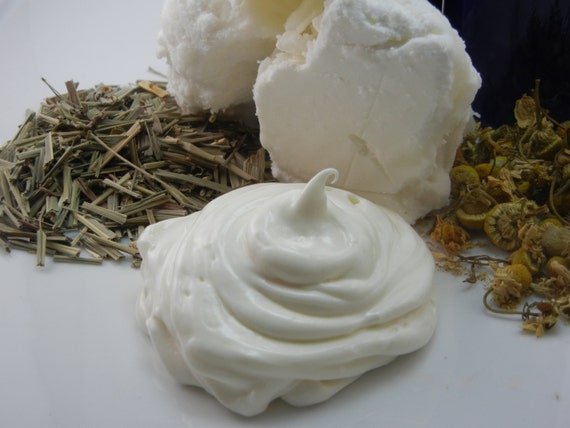 Luxurious Lemongrass Lotion
(Doesn't this soap look like bubble wrap?! I love it!)
Organic Honeycomb Soap
That's the end of my review and shop overview everyone! I hope you all enjoyed it. :)
I can tell that Erika of
e.lm tree suds and botanicals
is a passionate skin care experimenter and creator. The scents that I experienced and simply read about in stock were so eclectic and fun from "Honeysuckle" lotion to "Mexican Bee Sting" sugar body scrub! e.l.m tree suds is a wonderful brand and I am so happy to work with Erika. I hope she continues to grow in mastering unique and wonderfully pleasant skincare products. And... dun duh duh dunnnn offer you guys a giveaway!
One lucky winner will be receiving everything that I reviewed!
That's right! That way, you'll know how to use it and you can report back to me for fun on how you would explain these amazing scents! Hehe.
Connect with e.l.m tree suds and botanicals:
Facebook
//
Etsy
a Rafflecopter giveaway