Hey cutiepies!
Happy Cinco de Mayo (for anyone who celebrates)!
It's finally the summer and i took my first free day off of the summer to just craft and make some new jewelry. Of course, I wanted to share with you all!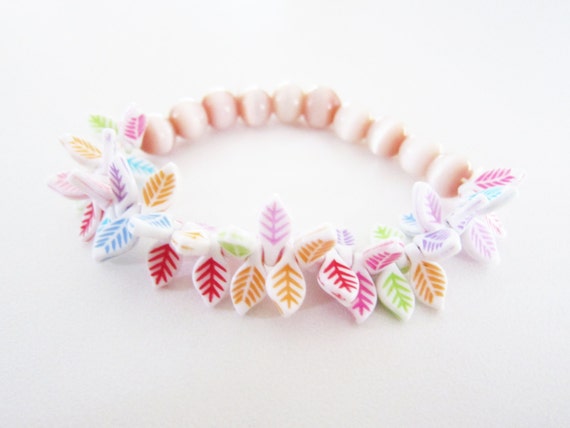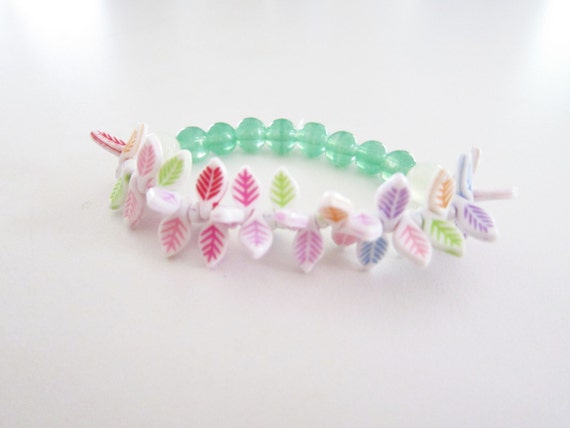 Here are 2 bracelets I made that are just one rainbow leaflet bracelets perfect for the summer and festivals. The leaves flair out and add some fun texture to your outfit without being over flashy as well.I have one available with
peach beads
and green
jade colored beads
.
These
hematite heart bracelets
were an experiment but I really love the way they turned out. Beading the filigree beads were tough though since the string refused to go through in one shot.
These simple porcelain drop necklaces were a new addition to the shop as well. I purchased five different colors for now as a test run to see how I liked it on an 8" silver plated chain. They are very simple and unique. My favorite is the
jade colored one
and this
wood looking one
!
Those are my newest projects. :D I feel like I should get back to some painting. I really miss it but I also really need to clear out my stock before committing to more painting. Eeep! If only selling wall art was easier. :)
Here are some in stock currently:
That's it for my latest art updates. :)
Thanks for swinging by! Make sure to enter the 2 giveaways on my right sidebar!

<3