Hey cutiepies~
I hope you are all kicking off the new year with a bang. :)
I am trying my best to be more certain and motivated about my abilities and current workload.
Just as a reminder, you guys are all capable, wonderful, and beautiful human begins.
Let's get started on today's awesome post.
I am reviewing and giving away from amazing goodies with the sponsor:
There was a huge delay with this package's arrival because of my post office. They held it at the office without letting me know so I was really excited to go and pick this baby up!
Here's what I received:
The packaging was simple and safe as both of these products were shipped in plastic sleeves and placed into a flat paper-based envelope. I received a yard of fabric in a cello sleeve with clear care directions for the fabric. My slingbag came in a plastic sleeve as well.
From the Eco Fabric Store, I chose this mustard yellow and white triangle-patterned fabric. I thought this
organic cotton tribal fabric
($11.99/yard) was nice and mellow but still kind of tribal. I made an infinity scarf out of my yard of fabric and here is what it looks like:
It is obviously a more light spring or fall scarf so don't mind my red coat. :)
The fabric feels light and it's easy to sew with as well. I can definitely tell that it is not just plain jane cotton but organic. It feels different and I think it would be awesome for home decor sewing projects because it has a more thick quality to the fabric that feels sturdy and durable.
"
With Eco Fabric Store (www.EcoFabricStore.etsy.com) -
All the fabrics are Eco Friendly and Earth friendly. The yarns are natural and are hundred percent biodegradable. We also offer a variety of fabrics made from Eco and Earth friendly fibers such as Organic Cotton, Bamboo, Hemp, Soyabean Protein, Banana and Ahimsa Silk."
What's really cool about these fabrics is that they are naturally dyed with vegetables or herbal plant extracts. It is indeed eco-fabric and it looks unique in person too! :)
"
We have developed the expertise to dye/print with flowers, roots, fruits, etc. like turmeric, onion, myraballams, madder, kesu flowers, dhavadi flowers, natural indigo etc. This not only prevents water pollution due to replacement of petrochemical dyes with vegetable dyes/natural dyes,but also imparts medicinal value to cloth as many herbs used for dyeing are having high medicinal value."
Moving onto The Indian Bazaar...
"The Indian Bazaar (www.TheIndianBazaar.etsy.com) is y
our One Stop Shop for all things Indian just got addressed. Here you can find Indian Bindi's, Organic Ayurveda Incenses, Cones , Fabrics, Dupatta's Stoles, Wallets, Patchwork trims, Vintage Bangle Bracelets and a lot more beautiful Indian artifacts RTS ready to ship."
From the Indian Bazaar, I really wanted to review a laid back blue slingbag that is in stock very often. It wasn't in stock when I requested one from Vishruti (the owner of both of these lovely stores) so I received one of the other slingbag designs.
The details on this bag are great with multi-colors and beading around the edges of the purse.
It's very lightweight and it does have a zipper to it to keep your belonging safe. It's a flat, two-dimensional bag with no bottom base so the I wouldn't recommend large or heavy storage in this purse. It would be great for light travels and it's definitely eye-catching because it's so vibrant.
There were some loose strings here and there but it was an easy fix with the help of some scissors. Other than that, this purse is a pop of color and fun. It really brings out the traditional designs that I associate to India with the embroidery details and mirror-like sequences.
Vishruti is always professional and wonderful to work with everyone. If you have any questions for her at any of her shops, she would be glad to help you. :)
Let's move onto a mini interview with Vishruti and some of my favorite products.
What inspires you/your products?
My country India. The culture and the upbringing is the biggest inspiration for my products across my shops. Be it journals or fabrics or cards or the obvious Indian Stuff.
Indian Journals (www.IndianJournals.etsy.com) are one of a kind, Beautiful and Artistic Diaries derived from Traditional Indian Art that are infused with Eco Conservation Values. These diaries born out of my fondness to re-use fabrics, of handmade paper and of my passion to revive and work with Traditional Indian Folk Art.
Born with a love for all things Paper, I had also developed a keen sense of environment conservation since a very young age. Paper Plaza (www.PaperPlaza.etsy.com) is all things Paper with a touch of India and personal style.
Get to know Vishruti's favorites:
Color:
WHITE . For the longest time it has stayed my permanent favorite - others come and go!
Animal:
A white stallion. The reasons are speed and focus! Beauty also :)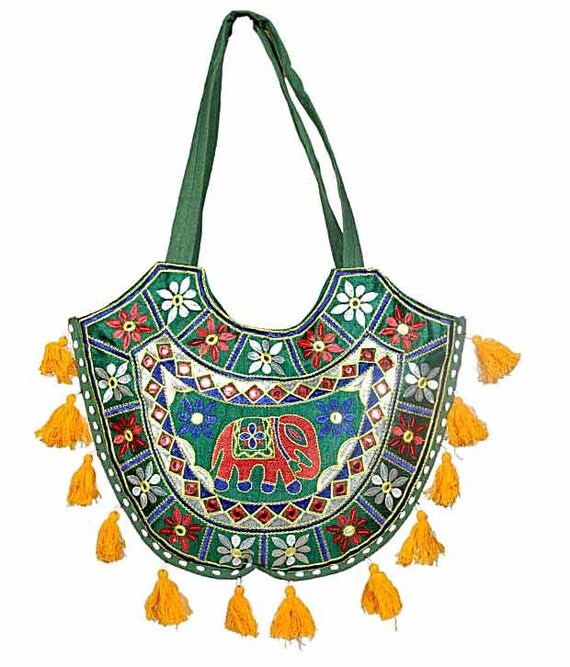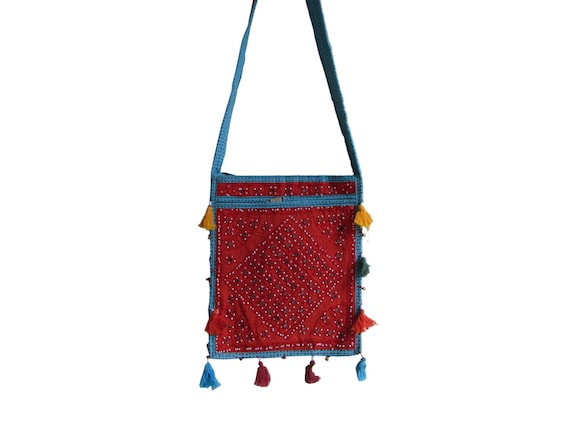 I know you manage multiple shops-- any words of advice for other Etsians?

I almost always say this , and now this may start sounding repetitive - INNOVATION and ADAPTATION is the most important key to survive the tough competition on Etsy. This platform is one of the most eclectic and alive marketplaces anywhere on the internet and to be able to thrive at such a constantly emerging and"trending" place- you should be able to change and adapt as quickly as the changing seasons. And I say this to myself more these days because I sometimes struggle hard to keep my shops on toes...
What is your work shop/place like?
It's just like Etsy - constantly changing and emerging :)
I mean I keep changing the places of stuff when I clean them - move furniture , change drapes (I have a home office) , use candles etc. that allow my mood to be refreshed and not feel stagnant in any way. It's good sometimes to be entrepreneur so that you have the liberty and the freedom to balance home and work.
Thanks for reading my review and interview. I hope you guys enjoyed it.
Now for a giveaway: One lucky international winner will win their choice of a yard of fabric from the
Eco Fabric Store
and a vintage crochet doily from
Vintage Vandu
. Another lucky international winner will win their choice of a slingbag from
The Indian Bazaar
.
Note: Please enter correctly and honestly (otherwise your entry will be disqualified).
In order to be entered into both giveaways, please complete the designated entries for the shop.
Prize 1:



Prize 2:




Good Luck!