Hey guys!
It's been a while. It's getting harder to post content on my blog with this rough semester ahead of me. I am in my adult rehab immersion and learning all about adult and elderly care in the field of Occupational Therapy. There's more reading and meticulous work compared to my last semester but I believe once I get the hang of things, my life will be back to normal. With this long weekend ahead of me, I decided to share a post.
I recently re-opened my etsy shop with just a select few products for sale. It's nothing like it was before but I was so grateful to have my sister and family's help in making some of my favorite origami stars available to you guys again.
Reflecting on the start of my etsy really got me nostalgic.
I used to take vintage plates into my backyard for better lighting to take these pictures.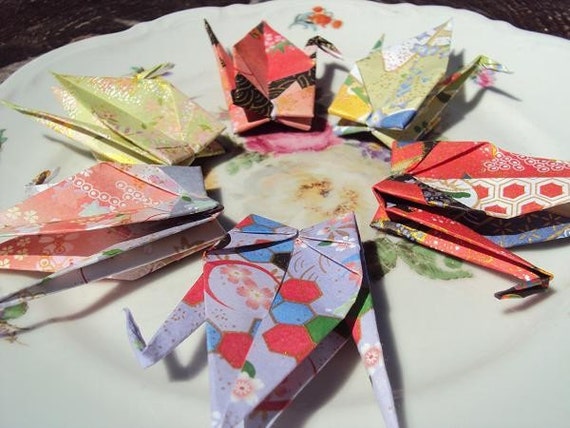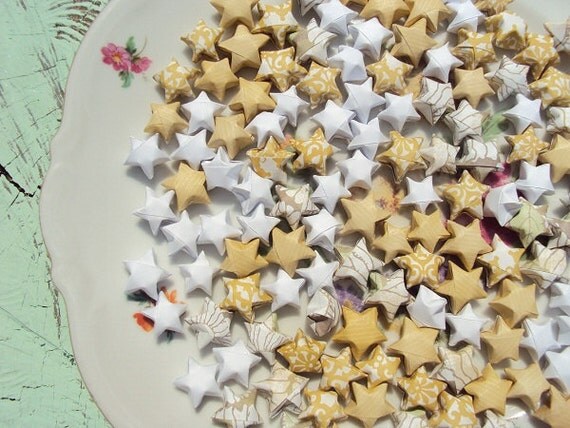 I was in college, only a freshman when I started this and I don't think I knew what would come of it but I knew I enjoyed it. It was fun. I'd make things, mix and match colors, take proud photos of my work (which was art in itself to me), and then post it for the world to see.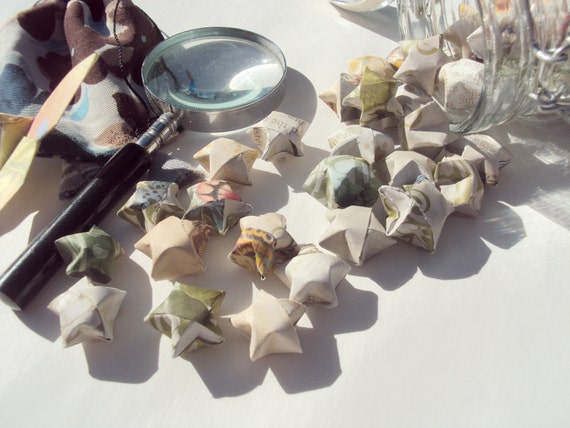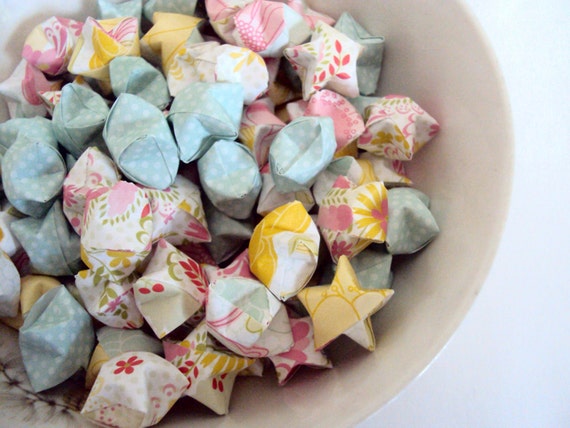 It somewhat amazes me to think that it's been 6 years since I started branding myself little me little and figuring out who am as a person and an artist. When I started doing this, I didn't think of it as a business but a fun occupation. But as the crafting time got longer, the shop got bigger, the followers grew, a blog was developed, and I got to grow up alongside it.
If I hadn't started selling and exploring business ventures through this platform, I don't think I would be where I am right now. I got to work with thousands of people on their special events or gifts to others. I got to share my work with my network or friends which eventually led to an art therapy job. Slowly but surely, all of this added up to me finding Occupational Therapy and applying for grad school. I never thought I'd be here but here I am. It's surreal. I know a lot of my posts always end in this optimistic way where I say things like "so you should never hold yourself back" or "go have adventures" but I really mean it.
So many good things come from letting go and just trying out different things. And over time, the initial fear you started with of being judged, disliked, or failing simply fades away. People ask me all the time how I felt about starting a business and sharing my work online. Sure, it can be hard and even weird to represent yourself so openly online. But it's also taken me out of my comfort zone to do that which makes me practice how I present myself. I just don't want anyone to miss out on something like this. This isn't about selling art necessarily but it's about taking chances. Everyone has that thought of "I want to try this" or "I want to do this" but they haven't. Think about your life right now and what's holding you back from pursuing these little or big things. And then do it. It will take you to great places.